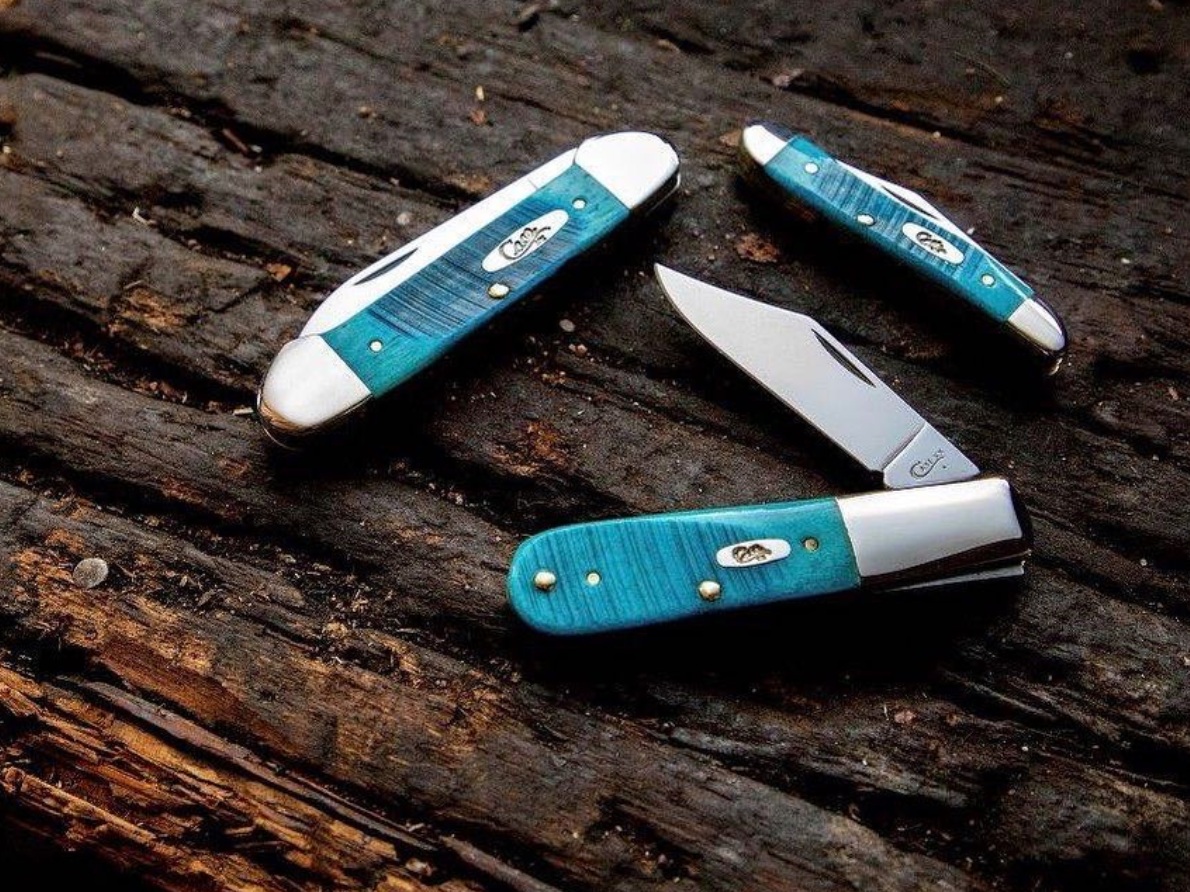 Assignment: Identify a new target audience.
"Chances are everyone's father, grandfather, great grandfather, etc. has carried a Case knife."
—Reddit user
Background
Case is a 130-year-old legend. It's classic, it's collectible, it's American. And with 18,000 Case Collectors Club members, the brand has serious fans. Right now, the brand appeals to knife collectors, agriculturists, hunters, the armed forces, boy scouts and outdoor enthusiasts. Case knows how to speak their language and does it well.
To expand its reach and presence, Case needs to find a new audience to appeal to. Who may not be using pocket knives, but would?
Research / phase one
Surveyed 122 Americans of all ages, identities and stages
We found that 79% of female respondents don't carry a knife, but 45% of these women are interested in pocket knives.
Response snapshot
Have you ever considered carrying a pocket knife?
"I recently found out ALL my guy friends carry one.
I've considered it ever since."
"I've found myself wanting to —
I'm jealous of my little brother's. I spend a lot of time looking for scissors or something sharp."
"My husband carries one and
I've often thought about it."
Many women have thought about carrying one, but haven't made the leap to buy.
Because they don't own one themselves, they're asking for help from friends/family members that carry a pocket knife
OR are asking to borrow the knife.
Strategy
Encourage women to take matters into their own hands.
i.e. you can do this shit yourself
Target
Morgan: knife curious
45% of the women we surveyed share this attitude
Lifestyle
Demanding job
On-the-go
Big online shopper
Character traits
Independent
Problem solver
Free time
Exploring her city
Roadtripping
Watching Queer Eye
When it comes to pocket knives…
She's been thinking about getting one to open all of her Amazon boxes, but hasn't made the leap.
"I just haven't bought one yet… I do have a steak knife in my glovebox though."
—actual survey respondent
So how do we get this group over the purchase hump?
How do we convince more women — who generally have tiny pockets and limited purse space — to buy pocket knives?
Research / phase two
Individually interviewed five women about their purses and pockets
Purse & pocket dive findings
Different bags for different occasions
Must-haves: keys, wallet, phone, chapstick
Purse size is relative to lifestyle, career and life stage
Stuffed pockets affect clothing fit
Takeaway
Aim for that secret purse pocket.
We want to show women exactly where a pocket knife could fit into their lives. The smallest Case knife is 2.7 inches in length, which would fit perfectly inside the interior pockets most purses have. By keeping it in a small, compact space, it's not floating around in the bag, and the owner will always know where it is.
Fun fact
This project prompted me to buy a pocket knife.
Go team
Joe Castagna, strategist
Catie Frech, strategist
Let's chat
catiecfrech@gmail.com | 703-389-1010